Michael Pickett's Premiere Artist Portfolio

Welcome to Michael Pickett's Portfolio. Browse Michael Pickett's body of work: We all have wonderful talents to bring to the World of art as artist. Your unique style and ambitions are greatly respected. We are empowered by the inspiration of our souls, inspired by the beauty of the world around us, and, in our way, changing the world.

My goal as an artist is to make a difference in the world of art.

I am color-blind and I have dyslexia. Having overcome many obstacles in my life then sharing my findings to those I run across. I am painfully shy when it comes to promoting myself to different galleries and organizations and that's why I've created my own portfolio web site.

Competition in the world of art is so high that good artist will eventually give up, not knowing that in there own way, they really are making a difference, Maybe not in the world, but in the local community or their family and friends.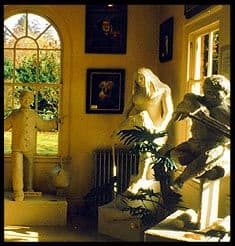 Michael Pickett's most popular art show was in 1993
at the Umpqua Valley Arts Center located in
Roseburg Oregon.
He created the life-size statues, paintings and
composed his own background music.
Show titled, " THE ART SHOW COLLECTION "